Higher Education Quality Enhancement Project (HEQEP) Team visits IQAC office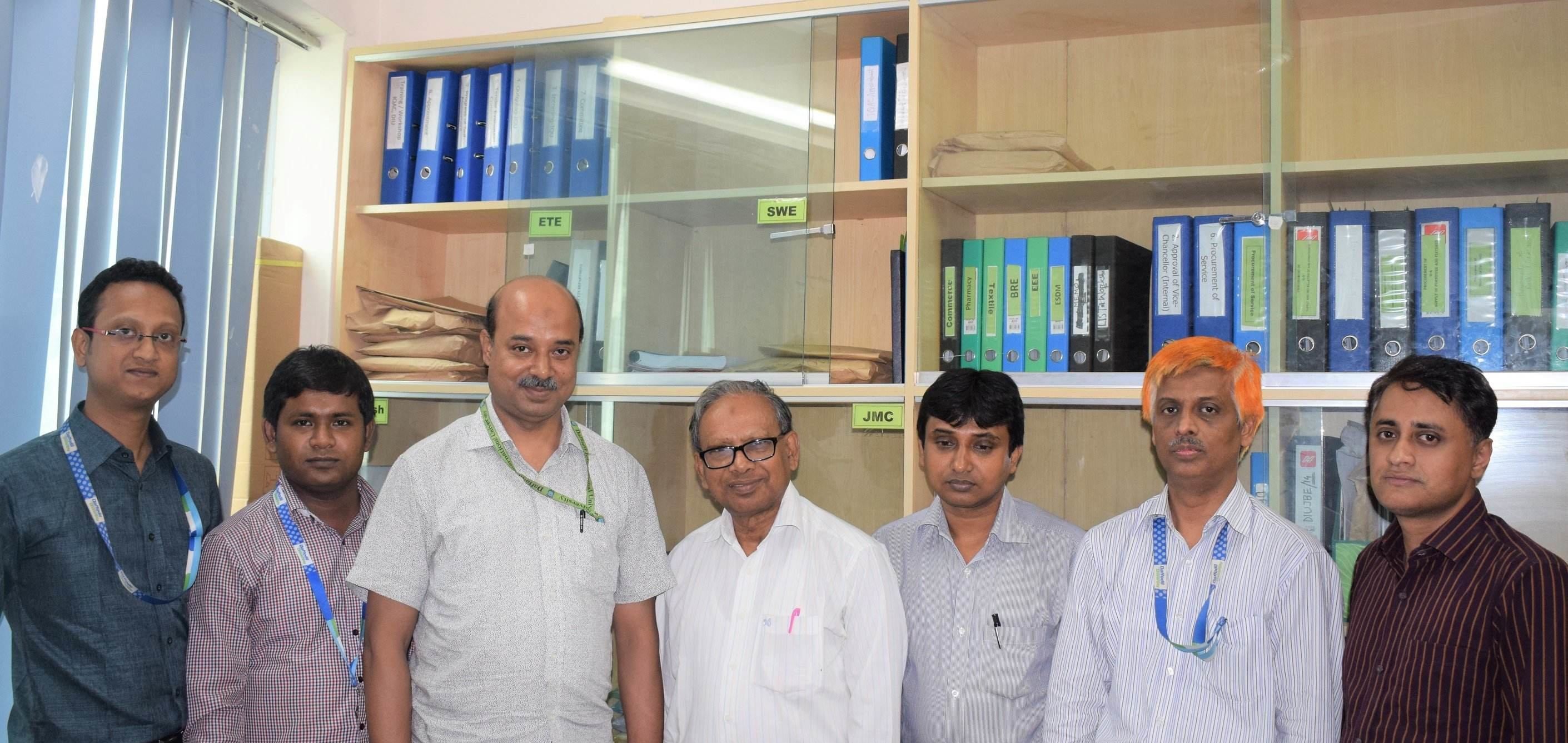 Visiting HEQEP team with Director, Additional Director and IQAC officials
A three member team from monitoring and evaluation wing of Higher Education Quality Enhancement Project (HEQEP), UGC under Ministry of Education, GoB paid a visit to the office of the Director, Institutional Quality Assurance Cell of Daffodil International University on 26 April, 2017. The HEQEP team comprises of Professor Dr. Md. Lokman Hossain, Senior Program Officer (Monitoring and Evaluation); Mr. Md. Abdul Momen, Monitoring and Evaluation Specialist and Mr. Md. Moklesur Rahman, Program Officer (Monitoring and Evaluation).
Professor Dr. Md. Fokhray Hossain, Director, IQAC, DIU welcomed them at IQAC office. The HEQEP team had a meeting with Director, Additional Director, IQAC officials and a representative of a SA committee of DIU. During the meeting, IQAC officials apprised them regarding the activities of IQAC office and departmental self assessment; the resources and news in the IQAC website; documents of various activities and committees; minutes of different meetings, international conference, external peer review, reporting to HEQEP, procurement process etc.
The visiting HEQEP team appraised the transparent documenting process and development made by IQAC, DIU and assured full cooperation from Monitoring & Evaluation wing of HEQEP.