IQAC of Daffodil International University organized the workshop on Guidelines for Implementation of Improvement Plan and Self-Assessment Activities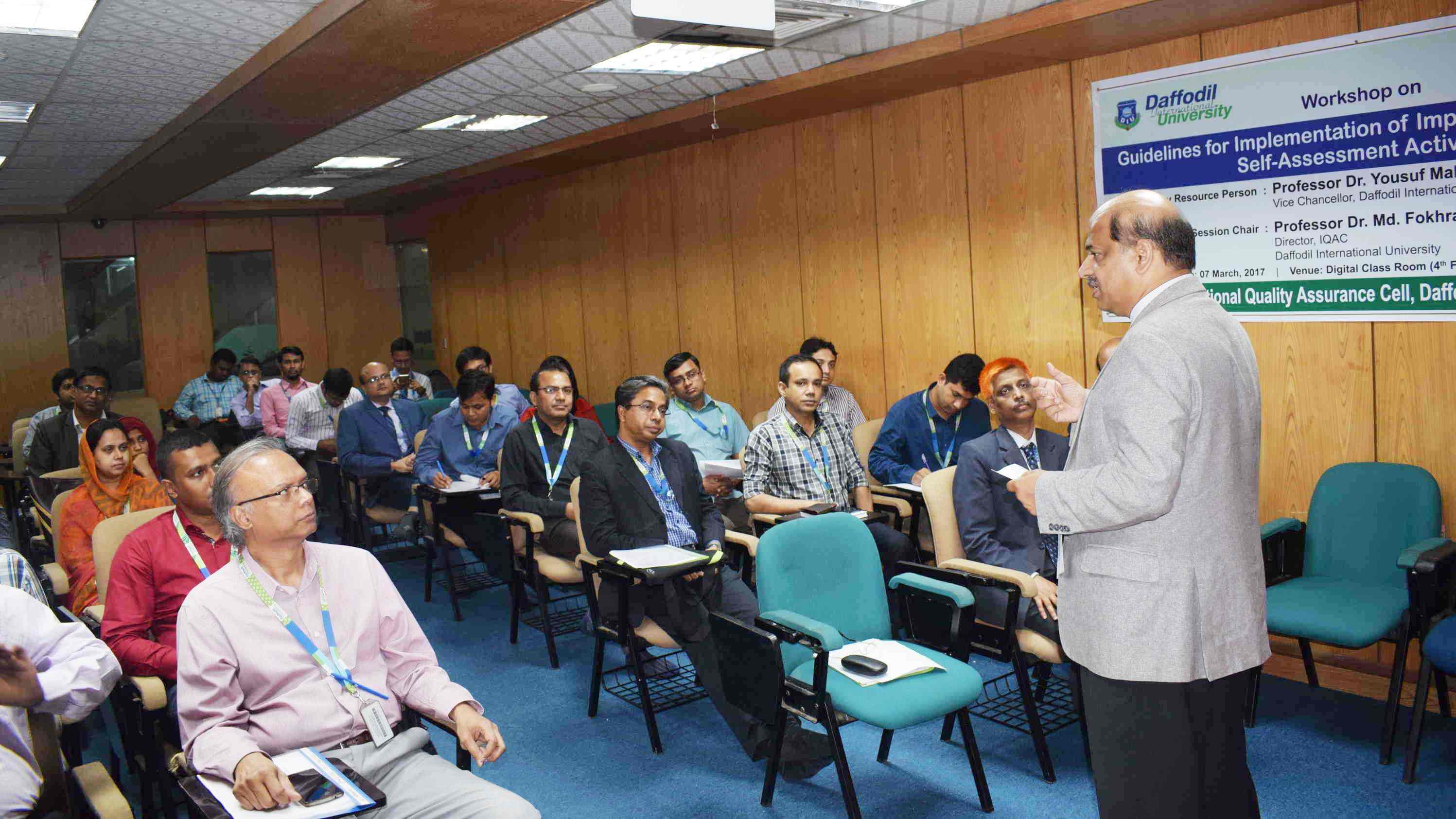 Key Resource Person and Vice Chancellor of Daffodil International University Professor Dr. Yousuf Mahbubul Islam is seen addressing in the workshop
Institutional Quality Assurance Cell of Daffodil International University organized a workshop on "Guidelines for Implementation of Improvement Plan and Self-Assessment Activities" on 7 March, 2017 at the own premises of the university. Honorable Vice Chancellor of Daffodil International University Professor Dr. Yousuf Mahbubul Islam graced the workshop as Key Resource Person while Director, IQAC, DIU Professor Dr. Md. Fokhray Hossain chaired the whole workshop.
The workshop was arranged with all fourteen self-assessment committees under IQAC with a view to knowing their plan and mechanism for implementing the plan along with providing guidelines for conducting future self assessment activities by departments.
In his introductory address, Director, IQAC informed that SA committees of eight departments of DIU have successfully completed formulation of Improvement Plan in first phase and are now working to implement the same in the respective departments. The remaining four departments are conducting self-assessment activities under IQAC in second phase. After his address, Heads of SA committees in first phase made presentations separately on implementation mechanisms of their formulated improvement plan under IQAC.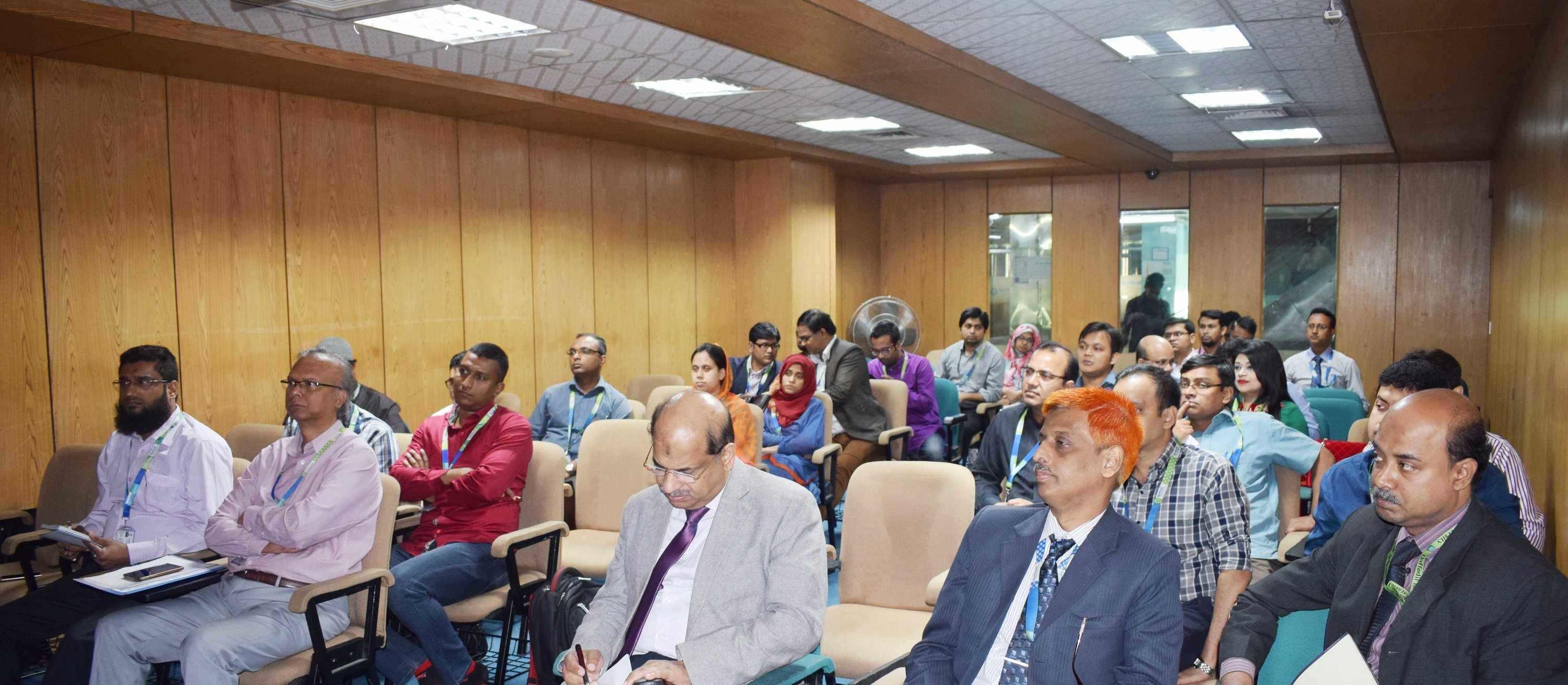 Guests and participants are seen observing the presentation during the workshop
Key Resource Person of the workshop and Vice Chancellor of the University praised the activities and implementation mechanism of improvement plan by different departments. He urged the departments to make the plan realistic to effectively implement the same for the betterment of the department as well as for the University. The good practices of any department should be adopted by other departments, he added. He also underscored the need for collective implementation of the plan within the department and expressed his keen interest to sit with all departments under IQAC separately so that the process of ensuring quality education becomes easier and feasible.
Among others, Additional Director, IQAC; Heads and Members of different SA committees and IQAC officials were also present at the workshop.