Workshop on "Self –Assessment Process of the Department of Pharmacy" held under IQAC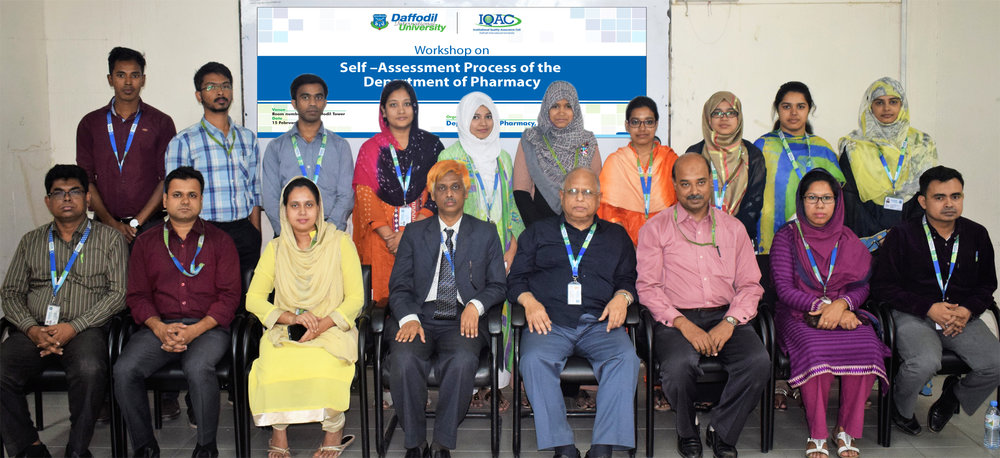 Department of Pharmacy of Daffodil International University successfully organized the second workshop on "Self–Assessment Process of the Department Of Pharmacy" on 15 February 2017 in Room number 201 of the Department of Pharmacy.
Addressing as the Chief Guest, Professor Dr. Md. Fokhray Hossain, Director, Institutional Quality Assurance Cell (IQAC), DIU thoroughly explained about the tools & techniques of Team Building for effective Self-Assessment of the Department of pharmacy of DIU to smoothly conduct the IQAC activities in the future. The program was chaired by Professor Dr. A.I. Mustafa, Dean, Faculty of Allied Health Sciences (FAHS) and Head (Acting) Department of Pharmacy. Dr. Sk. Abdul Kader Arafin, Additional Director, IQAC was present in the workshop as Special Guest. All the core self-assessment committee members of the Pharmacy Department, other faculty members and non-academic staff were also present in the workshop.