Department of Pharmacy Submitted the Final Self-Assessment Report to Institutional Quality Assurance Cell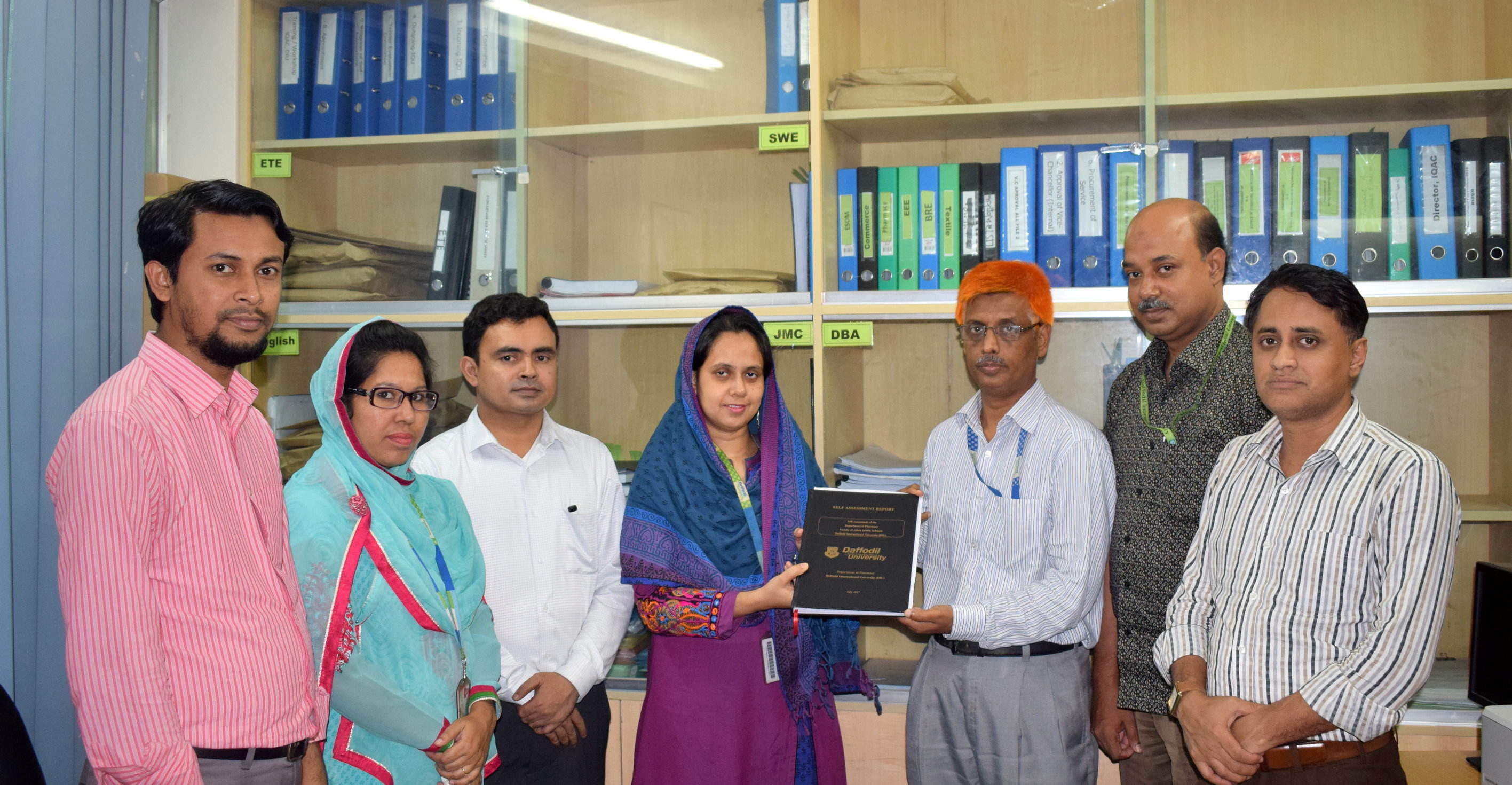 Ms. Farhana Israt Jahan, Head, SA Committee of Department of Pharmacy along with other committee members handing over the final Self-Assessment Report to Professor Dr. Md Fokhray Hossain, Director, IQAC, DIU
As part of the quality assurance activities under Institutional Quality Assurance Cell of Daffodil International University, the Department of Pharmacy, DIU has successfully submitted the final Self-Assessment Report to the Director, IQAC, DIU on 24 July, 2017.
The self-assessment committee members of the Pharmacy Department, headed by Ms. Farhana Israt Jahan, Assistant Professor and Head, SA Committee of the Department, formally handed over the final Self-Assessment Report to the Director, IQAC- Professor Dr. Md. Fokhray Hossain where all other IQAC officials were also present. The self-assessment report has been prepared based on the survey result analysis of different segments, like: existing students, alumni, faculty members, employers and non-academic staff of the department. Director, IQAC, DIU praised the wonderful activities of the Department of Pharmacy and their timely submission of the final report. He urged the self-assessment committee of the Department to be prepared for the next phase, i.e. external peer review to ensure quality practices and culture in the department as well as betterment of the University.
Other SA committee members of the Department of Pharmacy are: Dr. Mohammed Shafikur Rahman, Assistant Professor and Ms. Sharifa Sultana, Assistant Professor of the department.