Workshop on "Surveying Questionnaires from the Alumni and Employers for Self -Assessment Activities of Pharmacy Department" Held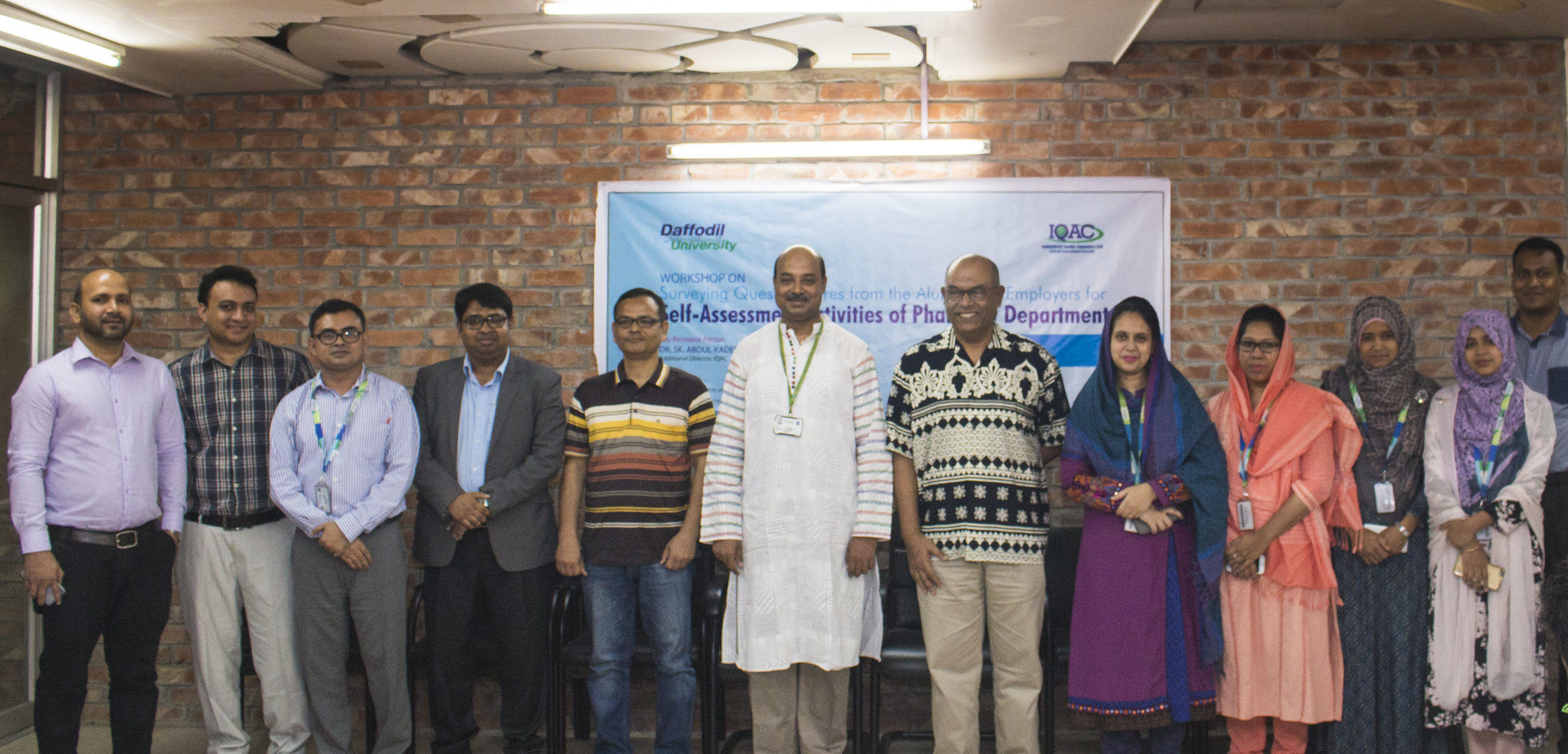 Guests and Participants are seen with Additional Director, IQAC as well as SA Committee Members of Pharmacy Department of DIU
The Department of Pharmacy under Faculty of Allied Health Sciences, Daffodil International University successfully organized a Workshop on "Surveying Questionnaires from the Stakeholders (Alumni and Employers) for Self-Assessment Activities of Pharmacy Department" on 19 May 2017 in Room No. 201, Daffodil Tower, DIU from 10:00 am to 1:00 pm. Dr. Sk. Abdul Kader Arafin, Additional Director, IQAC, DIU was the key resource person in the workshop.
Distinguished representatives from various organizations such as Mr. Md. Moshiur Rahman (Head, Human Resources Department) from Healthcare Pharmaceuticals Ltd.; Mr. Md. Rajib Ul Hasan (Senior Portfolio Manager) from Novartis Bangladesh Ltd.; Mr. Md. Abdullah Faruque (Deputy Training Manager) from ACI Pharmaceuticals Ltd.; Mr. Md. Rezaul Haque (Human Resource Manager) from Concord Pharmaceuticals Ltd. and Mr. Md. Sarwar Hossain (Managing Director) of Aranex Technology attended the program. A large number of alumni of the Department of Pharmacy also attended the workshop. All the SA Committee members and other teachers of the Department were also present in the workshop.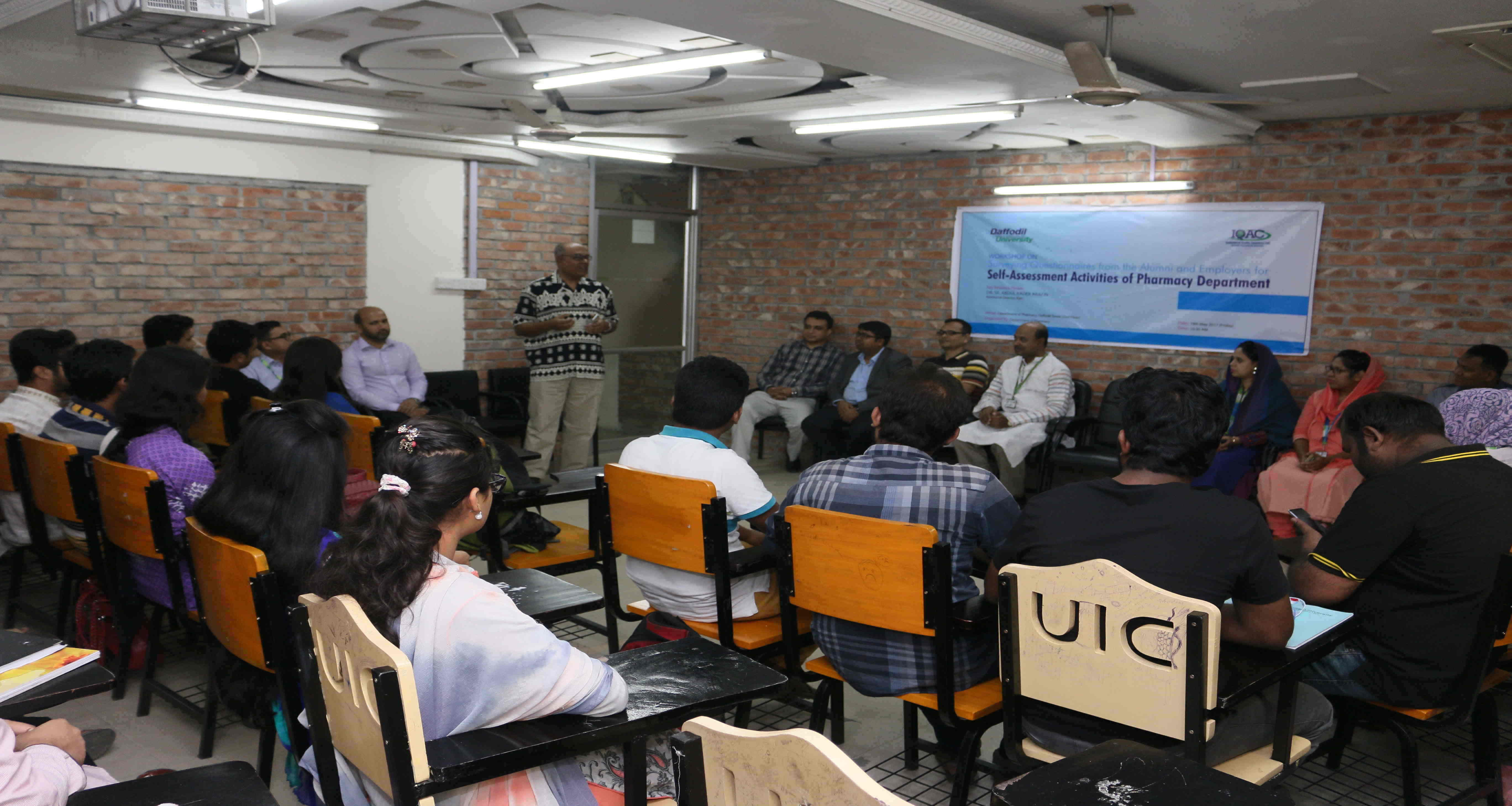 A partial view of the participants at the workshop
Dr. Sk. Abdul Kader Arafin, Additional Director, IQAC, DIU thoroughly discussed the questionnaires and explained how the questionnaires would be filled-up by the employers and alumni. The workshop was chaired by Farhana Ishrat Jahan, Convener, SA committee of Department of Pharmacy, Daffodil International University.